It's okay to feel sad.
It's okay to feel angry.
It's okay to feel jealous.
It's okay to feel frustrated.
It's okay to feel lonely.
It's okay to feel insecure.
It's okay to feel anxious.
It's okay to feel scared.
There are no wrong feelings. There are, however, wrong actions.
We cannot control our feelings, but we CAN control our actions.
Maturity is doing the right thing despite how we feel.
"Why?" is my favorite question.
"Why?" is the key to wisdom, insight and understanding.
This summer, the movie "Maleficent" answered two decades old questions:
1. "Why did a witch curse a little baby causing her to fall into a deep sleep after pricking her finger on the spindle of a spinning wheel on her 16th birthday?"
and
2. "Why can the curse only be broken by true love's kiss?"
I love a good origin story, and to celebrate, I've turned my minimalist Aurora (Sleeping Beauty) – inspired poster into a printable iPhone cover…and it's absolutely FREE!
Simply print it, cut it, insert it and you're ready for action.
They're designed to fit a clear case like this one for the iPhone 5/5s  or this one for the iphone 4/4s. (You'll need Adobe Acrobat Reader to print these files)
Download the iPhone 5/5s version or the iPhone 4/4s version. Enjoy!
Copying gets a bad rap. Not all copying is bad.
Copying test answers? Bad.
Copying kindness? Good.
Copying swear words? Bad.
Copying healthy eating habits? Good.
Everyone copies. That's how we learn.
I copy and so does my daughter. KidFish copies my words, my mannerisms, even my laugh. Unfortunately, she also copies things like talking with her mouth full and picking fries instead of vegetables.
Although I can't control WHAT KidFish copies, I CAN give her plenty of opportunities to copy good behavior.
Want KidFish to be polite? Be polite.
Want KidFish to be generous? Be generous.
Want KidFish to stop watching so much TV? Stop watching so much TV.
Want KidFish to be patient? Be patient.
It's not always that simple or easy, but it's a good place to start.
Ring! Ring! It's Adventure calling. Do I pick up or do I let it go to voicemail?
Usually, I say "no" to his invitations because there are clothes to be washed, meals to be made and so many other things to get done at home. This time, however, Adventure didn't just call. He showed up at my front door with his friend Summer Sun. My family and I all said "yes" to Adventure's invitation and over the span of 7 days, we:
listened to stories at the library
tasted summer fruits at the farmer's market
had two play dates with friends
celebrated my mom's birthday
watched two live musical performances
explored the botanical garden
fed ducks at the lake
watched chickens lay eggs at the egg farm
got nudged by sheep and a llama at that same farm
walked in the park picking up rocks and sticks
ran through sprinklers
chased the waves at the beach
picked fresh strawberries at the strawberry farm
saw a whale wash up on coastal rocks
At the end of those 7 days I learned that adventure isn't about a specific activity. Adventure simply creates an opportunity for my family to explore, learn and connect. We got dirty. We talked. We encouraged each other and laughed…ALOT!
At the end of the week, I sure was tired, but a good kind of tired. The kind where my body is weary, but my mind and spirit are refreshed.
Those 7 days were filled with purpose. Those 7 days were spent, not wasted.
My 7 day take away: When adventure calls, say "yes."

Today I honor those who fought for our country.
Today I remember those who sacrificed to preserve my liberty.
Today I thank those whose lives and deaths bought my freedom.
Thank you to the warriors, the heroes and the family that each one of them has left behind. May your day be filled with gratitude from people like me.
It's been almost 3 months since the TwoFish Etsy shop opened it's doors and I'm proud to announce that we've just received our first feature article! See 10 Awesome Superhero Finds for Boys on SavvySassyMoms.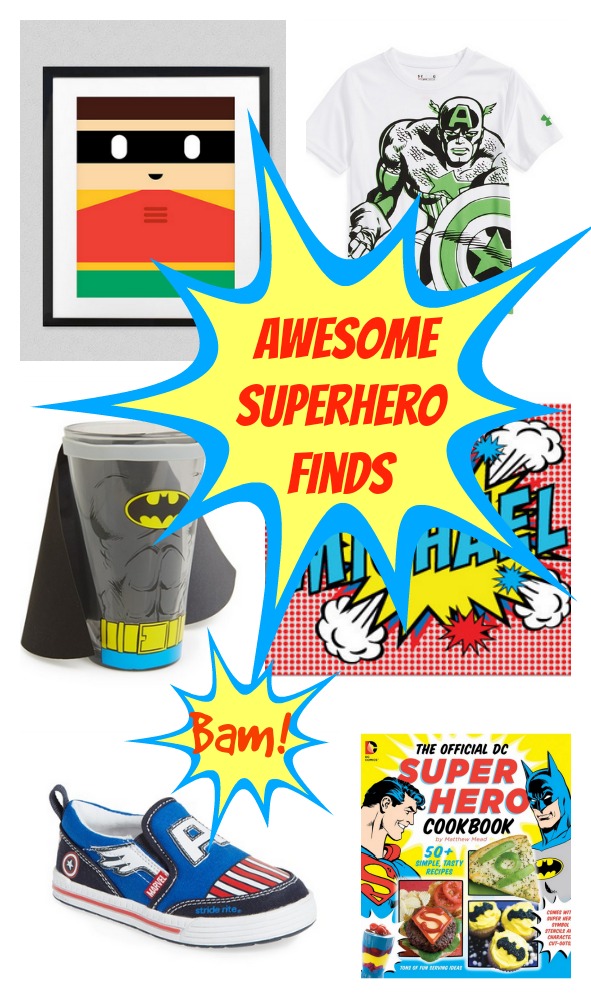 Time to unplug and go outside?
I think so.
click here to see the video. "These graphics are amazing!" 🙂